Member Since:
Oct 19, 2007
Membership status:
Member
Bio: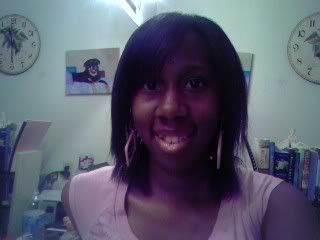 <---That's Me! Yay! Just kidding...Im not that conceited but yeah.
Well...Im pretty average. Im about to graduate from high school and all I do is read fan fiction and write books. I hope to be an author when I get older but if it doesn't happen I want to be a chef. I am the complete opposite of all the black girls I know. I think *NSYNC is the STILL and WILL ALWAYS be the greatest boy band ever! I wish they would get back together just so I can see their sexy asses in concert again. (Justin on a wire on sailin'...will never for get that!!!) I...well...I have a really huge crush on Jesse McCartney(and Justin and JC....but that's it) I can't stand some of the music that's out now *couch* Kiss Me Through The Phone*cough*
I think that's about it for me.
oh, and if you think Im interesting...or cool...or...random cause I can't focus on one thing(very true)...then talk to me. I like talking to people.
email: princeton_chick_16@yahoo.com