A Note On Plagarism
I hate to have to do this. It's never something that goes over well in any type of fan fiction forum, but it must be said.  The Submission rules have been revised slightly and I wanted to highlight that revision. Please remember, all the authors here work very hard to create their ideas, characters, visions, ect and it is very disheartening when that work is taken by someone and revised as their own unique vision. Please, when writing, consider this basic policy and if there is a question, ever, please do not post the work unless you have spoken with one of the Mods here or the author personally to get an OK.  Thank you for your understanding.
1. NF has a Zero Tolerance Policy regarding plagiarism. The story you submit must be your own work! If you are caught plagiarizing you will be given three days to rewrite or delete the plagiarized section/chapter/story. If no action is taken within three days your account will be deleted.
NF.com also includes taking someone's unfinished story and finishing it without the original authors permission, and taking someones written plot line to incorporate into your own story without the original authors permission in our definition of plagiarism.   If this occurs, violators will have three days to remove the story or their account will be deleted.
Featured Stories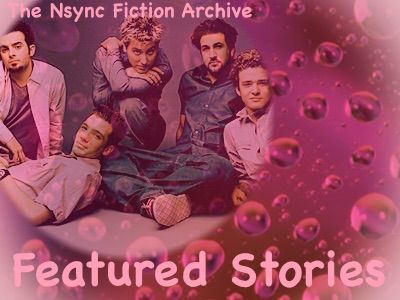 Hello everyone out there! I hope you are all doing well! The site has been very active lately with lots of new stories and new reviews as well as new members so welcome back or just plain old welcome! We are finally at the stage where we want you guys to submit stories to us so we can feature them! All you have to do is email or tweet your favorite story that you've been reading and we will pick the most popular ones! We try to feature a story for each guy if we can! We would also like to include the readers in this, so when you submit your story please tell us why you love it! We would like to feature your quote to give you some recoginition and also to make the author feel appreciated! Please email us at nsyncfictionarchive@gmail.com or tweet us @nsyncfiction! Unfortuntately if we do not recieve enough responses for the 5 or 6 stories we will be forced to choose on our own and we'd really like to hear from you! We looovvvvee featuring stories and authors flying under the radar so please please tweet and email!! Thank you!
New Challenge!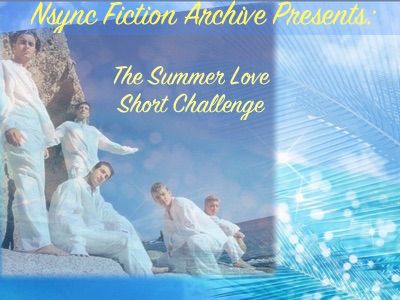 Hi everyone! Hope you are all having a great summer so far! So many of you are new to the site and on behalf of myself and the moderators we would like to extend a big hello and welcome to all of you!! We are coming into our big challenge season, and to start things off we are presenting the Summer Love "Shorts" Challenge! Between now and August 23rd we welcome to you post a short story or one shot involving one or all of the guys! The theme obviously is summertime! Just have fun with this! This is the perfect challenge for those of you who have never participated in one before, because there aren't any guidelines to follow for the most part! Be sure to post your stories under CHALLENGES under The Summer Love Short Challenge! Follow us on Twitter @Nsyncfiction and be sure to LINK directly to your story and hashtag #SummerLoveShorts in your tweet to us so others will be able to find your story easily!  Questions or concerns? Tweet us or email nsyncfictionarchive@gmail.com!! Happy writing!!
Happy July!
Happy July, fellow authors! Hard to believe that half the year is over already.
We have put up our new story of the month for July - JSCOutOfSync has been an author here for several years and after a long hiatus, she snuck in and updated her current story, On The Sidelines.
The new featured author for the month is also up at Unwritten 2.0 - we wanted to show Joey and Chris a little love so we interviewed one of our most active Joey/Chris writers, DiamondDoss. Antics ensued, so make sure to check out the fun! https://nfunwritten.wordpress.com/ 
International Chat!
UK and other international writers! We didn't forget about you. Join myself and Pumples for a special chat scheduled around a more appropriate international time on Thursday, June 2 at noon CST (Central Standard Time) in the US. If you need help figuring out what time the chat will start for you in your time zone, feel free to message me (@_creativechaos) on Twitter with your location and I'll be happy to help you figure it out!
And as always, the link to the chat room is here! http://us19.chatzy.com/75627326836925 
CHAT TONIGHT!
If you'd like to connect with your fellow authors and readers, consider joining us in chat tonight at 8pm est. 
http://www.chatzy.com/75627326836925